1. About Chocolate and Chocolate Sculptures
Chocolate, like candy and cookies, is a sweet treat that brings joy to people. It is made from cocoa beans that are ground and heated, then mixed with sugar and other ingredients, and stirred before being cooled into a solid form. Dairy products, nuts, fruits, or other spices may be added during the process to alter the taste.
Its history can be traced back to ancient Mesoamerican civilizations when locals used cocoa beans as currency and believed they had medicinal properties. In the 16th century, the Spanish brought cocoa beans to Europe and began using them to make chocolate.
There are many types of chocolate, including dark chocolate, milk chocolate, white chocolate, and raw chocolate. They can be eaten as standalone sweets or used in cooking and baking, such as pastries, desserts, ice cream, and more.
There are many famous chocolate brands worldwide, such as Ferrero, Dove, Lindt, Milka, Kinder, Nestle, and Godiva.
"The exact time and place of the first chocolate statue are not clear." After chocolate arrived in Europe, it became a luxury item used to make exquisite desserts and candies. In the 18th and 19th centuries, some confectioners and chocolate makers began using chocolate to make decorations and sculptures, which became increasingly popular in Europe and the United States, and became a unique art form. It can be said that the art of chocolate sculpture originated during this period. (Although in some cultures, ancient Mesoamericans already regarded chocolate as a sacred food and used it in rituals and celebrations.)
Chocolate can be carved into various shapes and sizes, such as animals, flowers, buildings, and more. Making chocolate sculptures requires professional skills and experience and is usually done by professional chocolatiers or chocolate artists.
2. Shapes of Chocolate Sculptures
Initially, chocolate was all in rectangular blocks – the most common form is usually made up of rectangular or square bars, as these shapes can be mass-produced in chocolate factories. Chocolate balls and chocolate bars are also common shapes, but some chocolate makers produce all kinds of bizarre shapes, such as animals, hearts, stars, and so on. In short, chocolate can be made into all sorts of shapes, depending on the preferences of the chocolate maker and market demand. Here are some classic chocolate shapes made by chocolate manufacturers:
Hershey's, based in New York, produces chocolate bars that are typically rectangular in shape and come in many flavors and brands, such as "Krackel," "Mr. Goodbar," "Special Dark," and so on.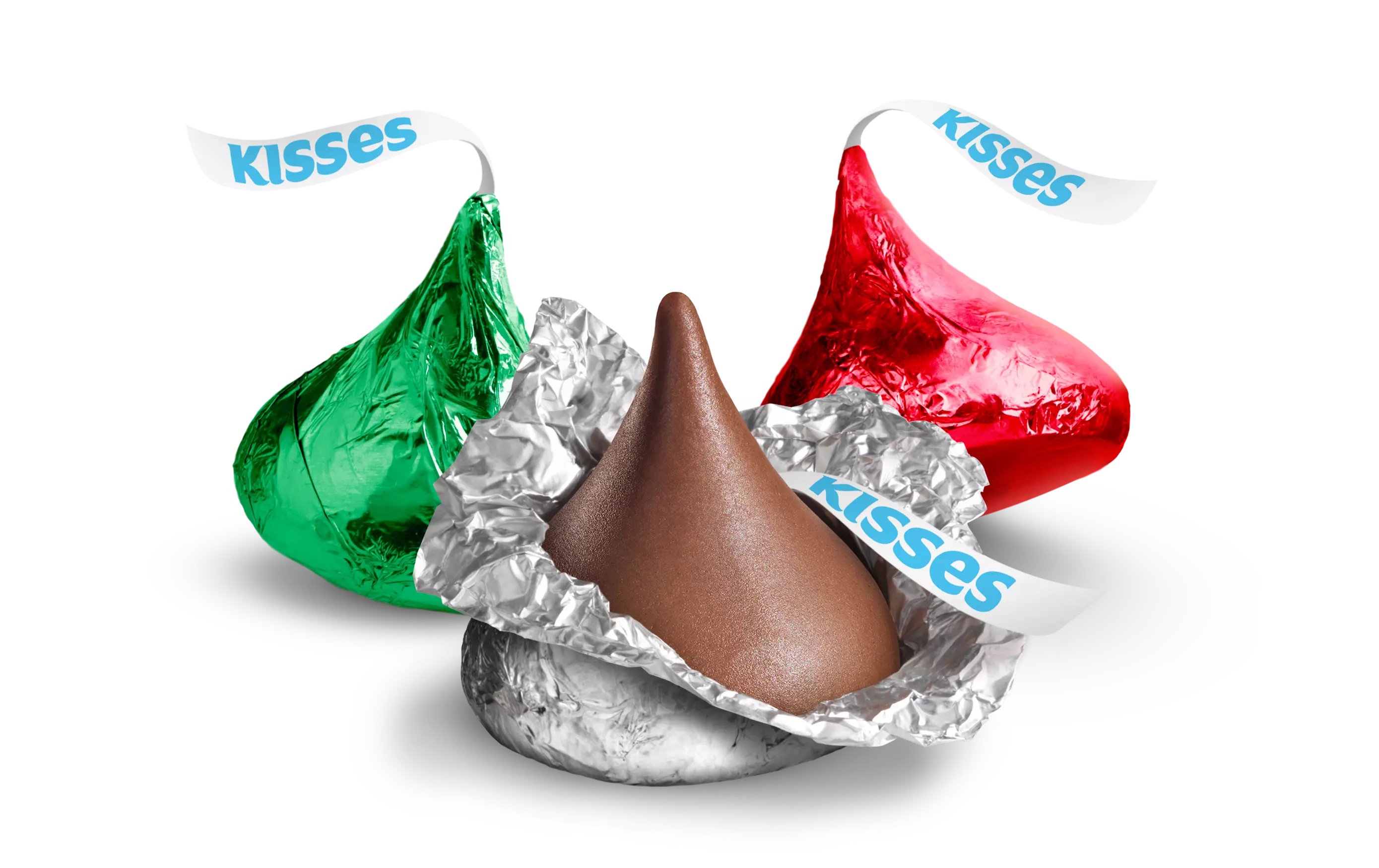 Lindt & Sprüngli, a Swiss company, produces chocolate balls, which are usually made of Swiss chocolate and filled with soft-centered chocolate, such as "Lindor."
Ghirardelli, an American chocolate company, produces chocolate squares that are usually quite large and come in multiple flavors, such as "Intense Dark" and "Sea Salt Soiree."
Cadbury, a British company, produces chocolate eggs that are usually filled with soft or creamy centers, such as "Creme Egg."
Godiva, based in Belgium, produces chocolate boxes that typically contain various chocolates, including filled chocolates and truffles.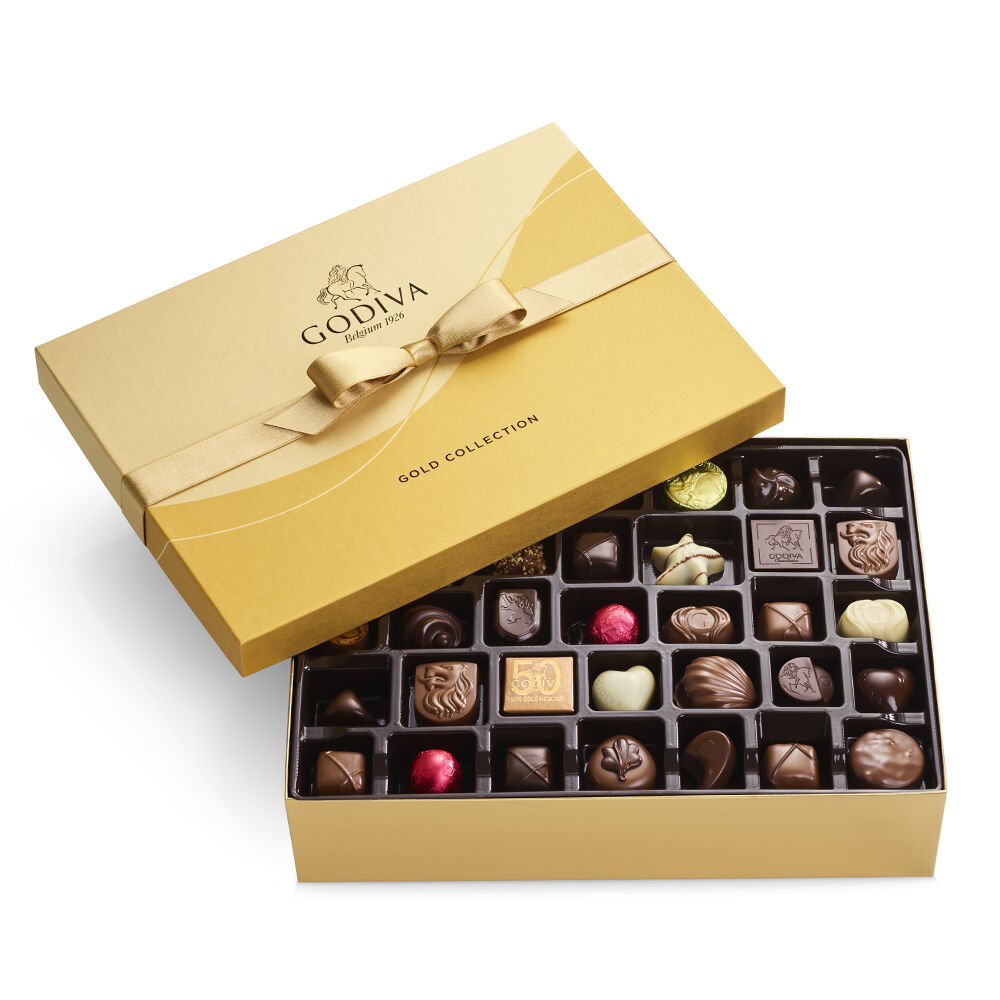 These classic chocolate makers all have their unique chocolate shapes, which are usually one of their signature products. Through these signature shapes, people can quickly associate them with the brand. The shapes created by chocolate sculptors or artists are even more complex, some of which borrow from real-life objects and can create a "chocolate world," while others are surreal art pieces composed entirely of lines and contours.
3. Other things to know about chocolate sculptures
Generally speaking, chocolate statues are edible because they are made of chocolate. However, chocolate sculptures are usually made to showcase their artistic value, and they are often created in large and complex shapes that may contain additives and colorings, which can result in poor taste and may not be suitable for consumption. If you want to eat a chocolate sculpture, make sure it is made from fresh, high-quality chocolate, and consult with the creator to ensure it is safe to eat. Of course, a work of art like this is best suited for display in a museum
The price of a chocolate sculpture varies depending on factors such as the complexity of its creation, size, and quality of the chocolate used. Prices can range from a few hundred to several thousand dollars, and more complex and larger chocolate sculptures may cost even more. This is because it requires professional skills and craftsmanship, as well as high-quality chocolate materials. In addition, the price of chocolate sculptures is also influenced by factors such as the region where they are sold, the distribution channels, and the season.
4. Chocolate sculpture masters
Amaury Guichon is a well-known Swiss chocolatier and pastry chef who is very popular on social media. He has a unique and innovative ability to combine chocolate with other dessert art forms. His works are renowned for their creativity, intricacy, and stunning details, including exquisite chocolate sculptures, cakes, and other desserts. He has won awards at several international chocolate and dessert competitions and has served as a senior pastry chef at hotels and restaurants around the world. Amaury Guichon has a large following on social media, and his videos and pictures on his Instagram account have attracted countless people's attention, promoting his worldwide fame.
The video with close to 10 million plays on YouTube, Chocolate Giraffe
Jacques Torres: Jacques Torres is known as the "Chocolate Master" in the United States, and his works have been exhibited in many famous museums and galleries, including the Metropolitan Museum of Art in New York.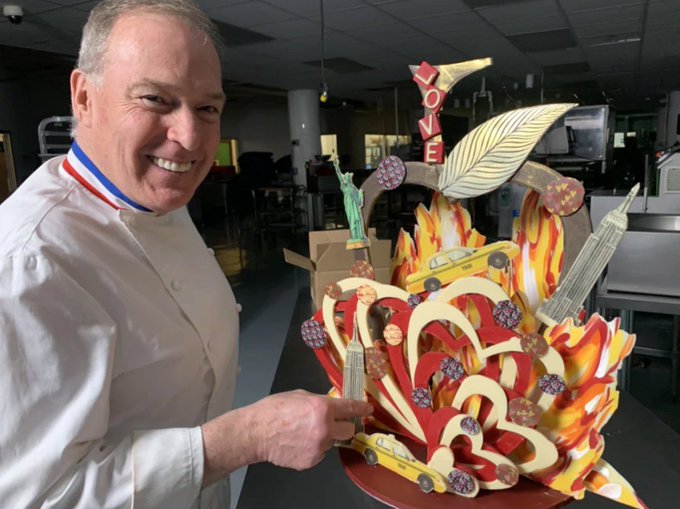 Other famous chocolate artists:
Jean-Paul Hevin: Jean-Paul Hevin is a well-known figure in the French chocolate industry, and his works are renowned for their exquisite designs and unique flavors.
Stephane Bonnat: Stephane Bonnat is the founder of the French chocolate company Bonnat, and he is a passionate chocolate sculpture artist. His works have been exhibited at many international chocolate exhibitions.
Norman Love: Norman Love is a famous chocolatier in Florida, United States, and his works are known for their exquisite designs and unique flavors.
Oriol Balaguer: Oriol Balaguer is a well-known chocolatier and pastry chef in Spain, who has won multiple international awards, including "Best Chocolatier of the Year" and "Best Chocolate Shop."
The works of these individual chocolate sculpture artists are usually exquisitely crafted, not only in appearance but also in unique taste, making outstanding contributions to the chocolate industry worldwide.
5. Inspiration for Making Chocolate Shapes

If you want to purchase or make your own chocolate sculpture, the first step is to think about what shape it should be. Of course, you can refer to existing chocolate shapes in the photo gallery or other objects in reality, but there is a simpler way to generate a real model directly on a website that generates images. Here are some real cases.
6. Conclusion
Chocolate represents sweetness, that is taste. Sculpture represents art, that is vision. These clever items that appear in festivals, exhibitions, weddings, and other occasions can bring wonderful visual and taste experiences to people at the same time. As the movie "Chocolat" says,
You cannot refuse chocolate just as you cannot refuse love